25.12.2003 Songs back online!
Yes, that's right! Go to the media page and grab 'em. Slightly changed the graphics on the site too.
18.11.2003 New layout and updates
Well, time has passed again and there's been lots of stuff going under. Benighted has now two bands besides Kärsimys. Yes, the name has now been changed to "plain" Kärsimys, because of some motherfucking band at mp3.com who's been making our life harder. Well, it doesn't really matter much, because we were going to change it anyway in the same time when releasing the new demo(But it's still not recorded yet :D). The mp3's are going to be down now for a while 'til we find a new host for those, shame on you mp3.com.
Hope you like the new layout better,
Webmaster
19.6.2003 Good news and bad news
Benighted created an own band, which will be playing very different metal than his previous bands. Kärsimys will not die, at least not yet, because it's always been project-like, and will be. Site for the new band will be up when they got some material to release.
5.3.2003 Brightlight video now in DivX!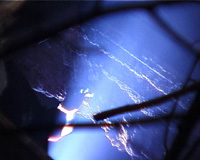 That's right, the video is now in DivX so the size is about half of the mpeg-version, so download times should be much faster without much loss of picture quality.
Meanwhile Benighted has visited and played in many bands, but he decided not to stay in any of them, because they we're musically too different from what he wants to play. He's now "in the free markets", and currently looking for a band, preferably old-school blackmetal. You can contact him by email.
18.8.2002 Some new stuff
We've put some preview pictures from the video to the pics page, mainly for those of you without a fast internet-connection. We may be converting the video to DivX-format in the near future so that the filesize comes smaller..
We also now have a little "homestudio" set up in our training-house so now we can start recording new stuff..a little more patience people =)